OK, it's a day late, but who says favorites have to be on Fridays?!
Number 1: This bag. I love everything about this bag...the colors, the materials, the size, the many uses!
I have used it as a beach bag for the kids (sand wipes right off!), an overnight bag, and even a diaper bag.
Stella & Dot Getaway bag- Multistripe
Number 2: This necklace. Yes, another Stella & Dot but I am really into them right now! I paired this today with a maxi skirt and a cute T-shirt. Looked super cute and gave the look just a little something extra. AND it's on sale right now!
Monterey necklace in gold- Stella & Dot



Number 3: This outfit from the Carters. I love the blue and green together. I think this will look super cute on Alec for pre-school pictures this year. AND it's on sale for $21.
2 piece striped sweatshirt top & canvas pant set


Number 4: This sign. I found it on Etsy of course! Who doesn't need to make time for coffee?! It's an essential part of my morning (and sometimes afternoon, and sometimes evening)!! Just hung this up in our kitchen and I love it!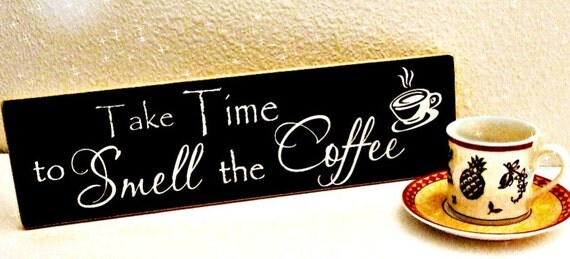 Coffee wood sign- MulberryCreek (Etsy shop)
Number 5: This perfume. I love Philosophy products, especially their perfumes. I can't take anything too strong, and these are light and have a nice clean scent to them. My go-to is Falling in Love, which also has a hint of fruity floral to it. This week when I went to Sephora to pick up a new bottle, I found Unconditional Love. I think I like it just as much as Falling in Love. I bought a bottle of each so I can mix and match throughout the week.
Well, there you have it. My 5 Friday Favorites on Saturday. Next week I will be linking up with Andrea, Erika and Narci for Friday Favorites. I'm so excited... my first link up!