When I saw today's Show and Tell Tuesday topic, I couldn't wait to link up with
Andrea
!
Today we are sharing the 5 people we would invite to a dinner party at our house. How fun!!!
#1 Barry Manilow... Unfortunately for Barry, I would make him sing the entire party. Although, I would like to hear the stories behind the songs, so he could talk about that a little bit between sets! :) Best.musician.ever.
#2 Tony Stewart... I am not really into NASCAR these days, but I will always love Tony Stewart. I would love to sit next to him at the table and gaze lovingly... I mean, listen to all his amazing stories. I love his drive and his love of racing. Plus, I get the feeling he is a really fun guy to hang out with!
Or, if Tony is unavailable then I would invite Andy Pettitte (retired NY Yankees pitcher for all you non-baseball fans). Amazing guy. I have always wanted to meet him, so of course he's coming to my dinner party! End of story.
#3 Will Ferrell... He may literally be the funniest man alive. I loved him on SNL and I love his movies! I could watch Step-Brothers and Anchorman 10x a day and not get tired of them! I'm sure Will would keep me laughing through the whole party.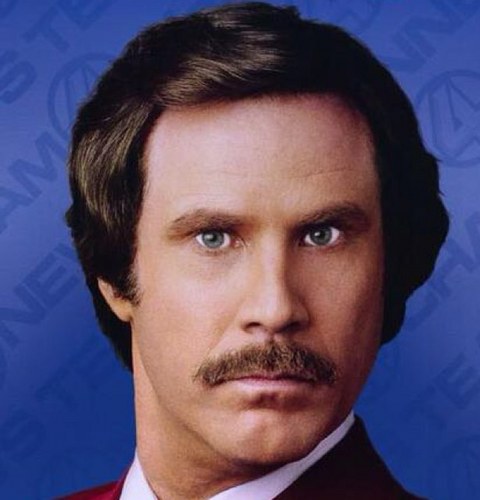 #4 Oprah...well DUH. Who WOULDN'T invite Oprah to their party? I feel like Oprah and I could be friends. Maybe best friends. And maybe she would bring some of her "Favorites" to the party for everyone! Or at least a lovely gift for the hostess!
#5 Seth Rogen and James Franco...They're a package deal, right? Well, it's my dinner party and I say they are! They are funny, interesting, and I hear they know how to party. 100% invited!
Now tell me this wouldn't be a fun dinner party!!
You should link up too!!