Is it really Labor Day weekend??? Where did summer ago? It seems like just last week it was May and we were getting ready to go to Disney. Now suddenly we've reached the unofficial end to summer and in a few short days my first born starts kindergarten. Time moves WAY TOO FAST these days.
OK, enough of my pity party...on to the favorites!!
Number 1: These signs from Griffin & Grace
Have you ladies heard of Griffin and Grace? If not, then your wallet and credit card are likely thanking you right now. Griffin and Grace (Latte Tots) is an adorable boutique in Texas. And luckily for me (or unluckily for my back account) they post tons of great items online!! I recently got these signs and just love them! Perfect decor for fall.
Number 2: This face
Oh my, this kid loves him some watermelon!! Love this boy!!
Number 3: My latest 31 purchase
Membership has its privileges! I love my new tote bag and love even more how these Halloween themed carry-alls turned out! I will be filling them with little Halloween treats for the boys this year!
Number 4: Brotherly Love
This is most definitely a rarity at our house so I HAD to document it! These boys played nicely (and quietly) together for a good 30 minutes. It was a miracle!!
Number 5: Awesome new coffee mug!
I love handmade items and I LOVE this mug! LOVE LOVE LOVE!! This lady makes gorgeous and unique mugs and the shipping is super fast. I will absolutely be ordering more (perfect Christmas gift)! Check out her shop on Etsy-
DesertNOVA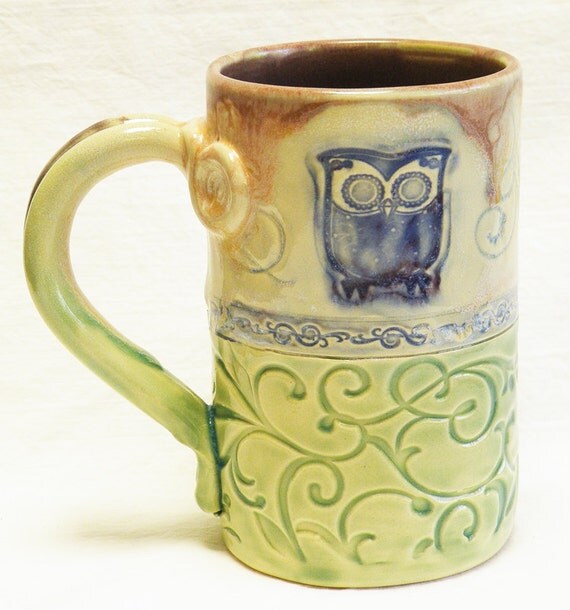 I am also so excited that I am finally getting my desk in our den/office organized. I finally feel like I have a real workspace now (as opposed to working on the couch with papers strewn all over the coffee table). I love my little space and have just a few more finishing touches to put on before I post a reveal picture. :)
OK friends, that's it! I hope you all enjoy the long weekend and have something fun planned! Sunday we will be headed to a picnic and hopefully get in some pool time. Other than that, we have no major plans (other than getting ready for school to start)! Wednesday is Meet the Teacher day and Thursday is the first day of kindergarten!! I am praying for an easy transition for all of us!
Happy weekend!
Linking up with Andrea at
Momfessionals